Business Success Tips: Why You Need a Mentor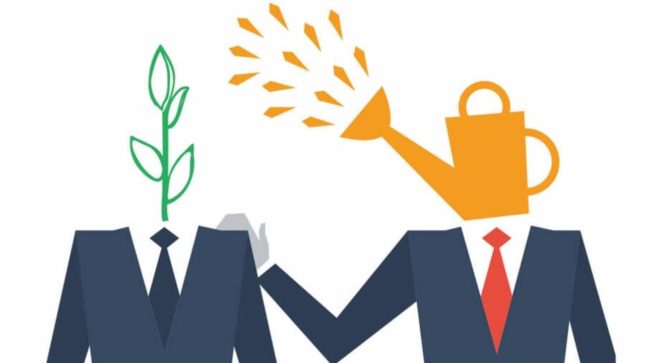 You might have heard the saying at some point in your career, "If you want to be successful, find someone who is already doing – or has already accomplished – what you want to do and simply do what they did and continue to do." There are many different versions of this idea but essentially, they all boil down to the concept that having a mentor accelerates success.
For business owners, the most rewarding part of having a personal mentor to guide you in your entrepreneurial journey is literally that they've been there, done that. They have made their own mistakes and learned from them. And most of the time, they'll gladly pass along the knowledge they have gained from doing so.
While every entrepreneur doesn't pursue a mentor, the majority of very successful business founders have had mentors. For instance, Facebook's founder, Mark Zuckerberg, was mentored by Steve Jobs. Steve Jobs was mentored by Mike Markkula, an early investor and executive at Apple.
Thus, the key takeaway is that having a mentor simply compresses both time and risk, as well as provides a roadmap for success in the most efficient manner.
But if that's not enough incentive, here are some other reasons you may want to invest in a mentor for yourself and your particular enterprise.
Gain access to personal experience that isn't shared in books
Experience is a key asset to business success. While you can spend time reading books to gain knowledge in your profession, you may not always get the personal, intimate, stories that really make an impression AND a difference in outcomes. Often, some experiences that the authors have had are too personal to share between the covers of a book. On the other hand, having a real relationship with your mentor can almost guarantee you'll get access to those personal, detailed, experiences that will tell and teach you so much more.
Availability of a credible second opinion
Entrepreneurs have chosen the business ownership path for a myriad of reasons—one of which is that they are confident in their own ability to be successful. Just because YOU are confident in your own ideas, doesn't mean you couldn't use a mentor as a sounding board for those ideas and thoughts that could have a major impact on your business. Your mentor can give you another approach from a second perspective, broadening the spectrum for analysis of ideas.
Mentors set boundaries that we cannot set ourselves
Mentors give a lot of love, even if sometimes that love can be tough love. As stated before, mentors have been there, done that… so they know how difficult and challenging being an entrepreneur can be at times. Choosing to be an entrepreneur basically means you are your own boss. Consequently, you'll have to be self-motivated and self-disciplined. This is another area where mentors come into play. They keep you motivated and set those necessary boundaries you'll need to become a successful entrepreneur. This role they take on solidifies your work, sharpens your focus on your business, and helps to clarify your priorities in a way you couldn't do all on your own.
Mentors are connectors
Mentors take on multiple roles including teacher, parent, and also, connector. They provide you with the access to those in your industry who could be willing to invest in you and your company, for example. Additionally, some of the connections they can help you make could allow you to target a specific audience, introduce talent to fuel your company, and offer additional expertise. These connections can be made at networking events you tag along to with your mentor or direct connections to others they've encountered along their journey.
All in all, it is highly recommended that newborn entrepreneurs – or even those of you who might be considering a new or enhanced direction in your business – acquire a mentor. This mentor can guide you and teach you in a way little else can or will. The experience will likely be one of the most priceless you could ever imagine and worth more than anything else money could ever buy.