Kevin Hodes, CEO of Credit Card Processing Company Swypit, Publishes New Article Discussing Why Getting Organized is So Vital for Business Owners 
Frisco, TX – May 22, 2019 – Kevin Hodes, CEO of Swypithas published a new article entitled "Getting Organized: Why It's So Important for Business Owners." In the article, Hodes talks about the value of organization to business owners and the positive impact this also has on the business.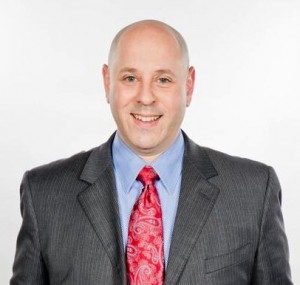 There aren't many of us who haven't, at times, wished we were or could be more organized. It's no doubt that being unorganized can have many negative impacts on us personally, but this holds especially true in business.
Hodes explains, "Business owners take on a role of balancing numerous roles and tasks, which must be done efficiently and effectively. It's more-than-easy for the to-do list of a business owner to become exceptionally long, which can become frustrating."
He adds, "Tasks pile up, paperwork gets misplaced, and time is wasted looking for information that could be easily accessed."
Furthermore, organization is instrumental in productivity elaborates Hodes. And without efficient and effective productivity, we get little accomplished and almost nothing accomplished well.
States Hodes about the relationship between organization and productivity:
"Disorganized individuals take more time to complete a task than those who are organized, which can then lead to lost revenue and missed leads. Perhaps even worse, this stress of a disorganized workplace can even overflow into the life of a business owner, having its own consequences and possibly leading to a burnout."
You can read the entire article here: https://www.swypit.com/getting-organized-why-its-so-important-for-business-owners/
About Kevin Hodes:
For nearly two decades, Kevin Hodes' company Swypit has taken pride in bringing honesty and integrity to the world of credit card processing.
Swypit aims to be more than just another service. Their goal is to become a trusted partner, helping to positively impact the merchant's bottom line. In an industry rife with providers more focused on selling or leasing equipment than building relationships, Swypit is different. They ensure customers always know that they are more than just a number.
Swypit provides world-class service as well as some of the most competitive rates in the industry.  How much do their terminals cost? Nothing! The company provides merchants with credit card terminals, discounted point-of-sale and even cash advances to customers they choose to partner with… no catch.
Owner Kevin Hodes is a two-time best-selling author and the Executive Producer of, "Maximum Achievement, The Brian Tracy Story." His expertise in the credit card processing industry is frequently sought out from all over the country and has been on NBC, ABC, CBS & FOX.  Staying active in the community and giving back is important to Mr. Hodes – he is an avid supporter of helping families of fallen soldiers with The American Fallen Soldier Project.
You may obtain further information about Frisco, Texas-based Swypit by visiting the website: www.swypit.comor by calling: 1-877-379-9748.